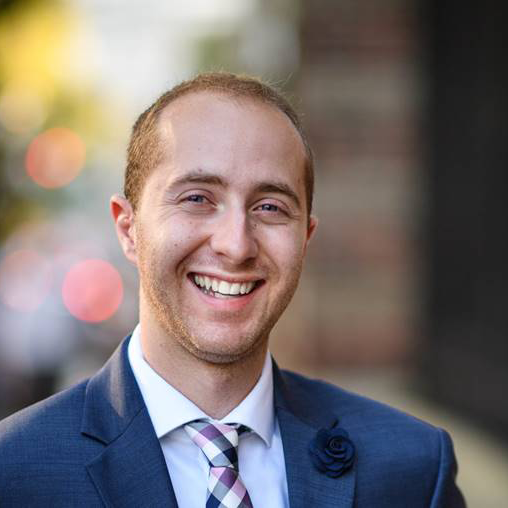 ---
About Me
Shaanan is a Postdoctoral Research Associate at the Center for IT Policy at Princeton University. He also retains a secondary affiliation with Penn Law as a Visiting Fellow at the Center for Technology, Innovation & Competition.
Shaanan's research centers on the interplay between networking protocols and the law, with particular focus on applications of cryptography. His methodology mixes reverse engineering and systems analysis, with approaches from legal scholarship.
In 2019, Shaanan served as a Technologist in the Office of Policy Planning at the Federal Trade Commission (FTC), assisting in the development of technology strategy within the commission. He is the inaugural Geller Fellow of the Wharton Public Policy Initiative, awarded in support of his position at the FTC.
In 2018 he served as a Cybersecurity Fellow working on U.S Federal technology policy in the office of Senator Ron Wyden. Prior to that, he spent three months at Facebook headquarters, working to ensure secure deletion of user data.
Shaanan completed his Ph.D. and MSE at the University of Pennsylvania in Computer & Information Science. He obtained a Master in Law from Penn Law, and his BSc and DipMus (Vocal Performance) from the University and Conservatorium of Melbourne respectively.
His research has received recognition in the form of the Best Paper Award at ACM CCS, a 'Pwnie' Award for best Cryptographic Attack. He is also the recipient of the Excellence in Tutoring Award from the University of Melbourne.
Contact Information
Address
Center for IT Policy
303 Sherrerd Hall
Princeton, NJ

19104




USA

Email
shaanan[at]cohney.info
Research Interests
Applied Cryptography; Technology, Public Policy and Law; Computer Security
Recent Publications and Research
Invited Talks
Teaching, Tutoring & TAing
2013 Spring Semester (UPenn) - Algorithms and Data Structures
2013 Semester 2 (Unimelb) - Engineering Computation
2014 Semester 1 (Unimelb) - Computer Systems
2014 Semester 1 (Unimelb) - Foundations of Computing
2014 Semester 1 (Unimelb) - TRICS Presenter (Theoretical Research in Computer Science), Cryptography
2015, 2016, 2017f, 2017s (UPenn) - Computer and Network Security
2015, 2016 Fall Semester (UPenn) - Operating Systems
2016 Spring Semester (UPenn) - Technology and Policy
Past Group Members
Proficiencies
Cryptography; Cyber Security; Distributed Systems; Golang; C; Python; HTML/CSS; Linux Systems Administration; Public Policy;
Miscellaneous
I am currently a Bass in Voices of Gotham, a competitive barbershop chorus. I spent my PhD in multiple different choirs, the most significant of them being the Penn Glee Club and the Penn Pipers.
I spend much of my free time playing piano, predominantly works from musical theatre.
I came second place in a safe cracking tournament, and am working to learn and teach lockpicking.
I have five years of experience as an informal educator in a community youth movement.
More here
---